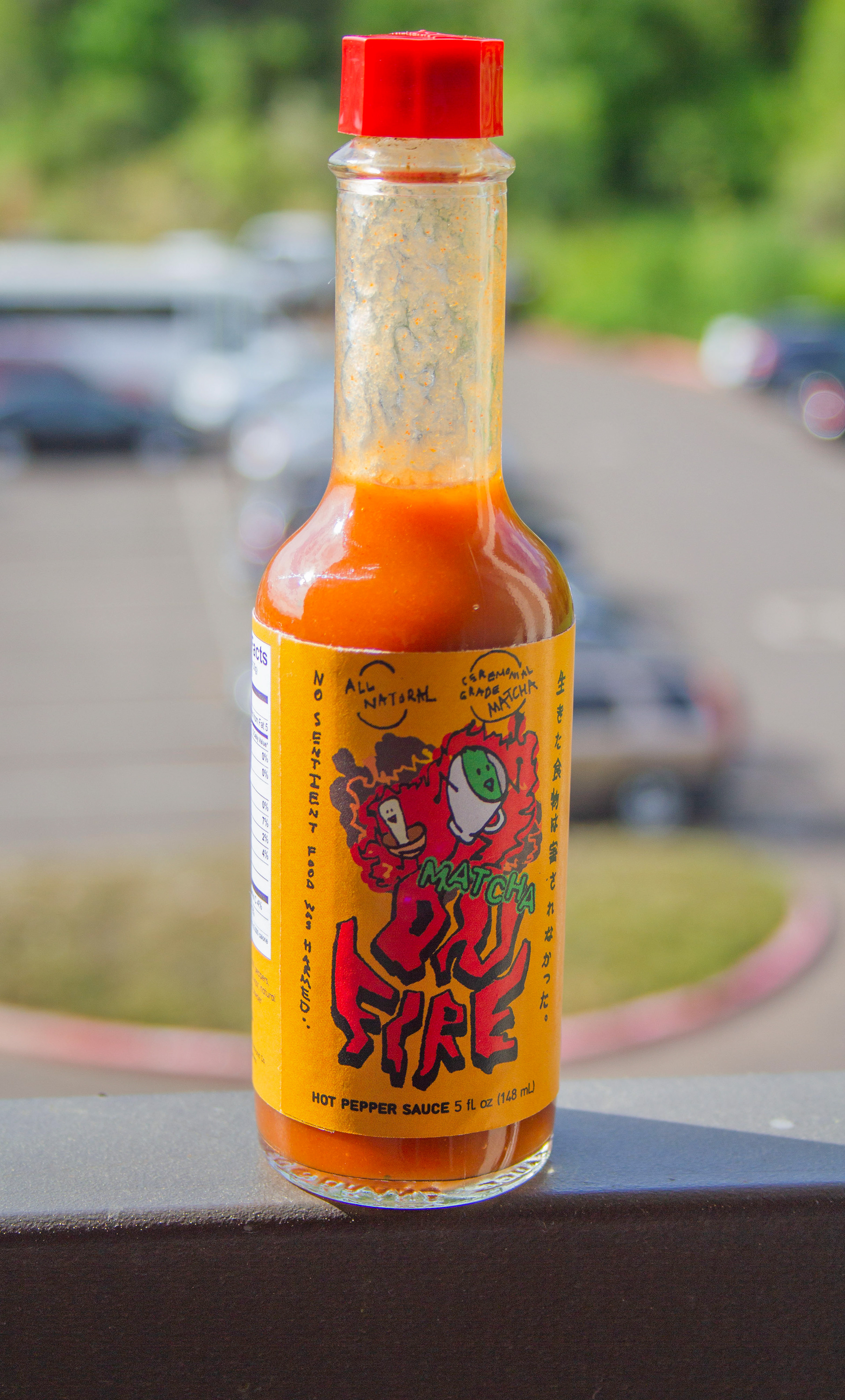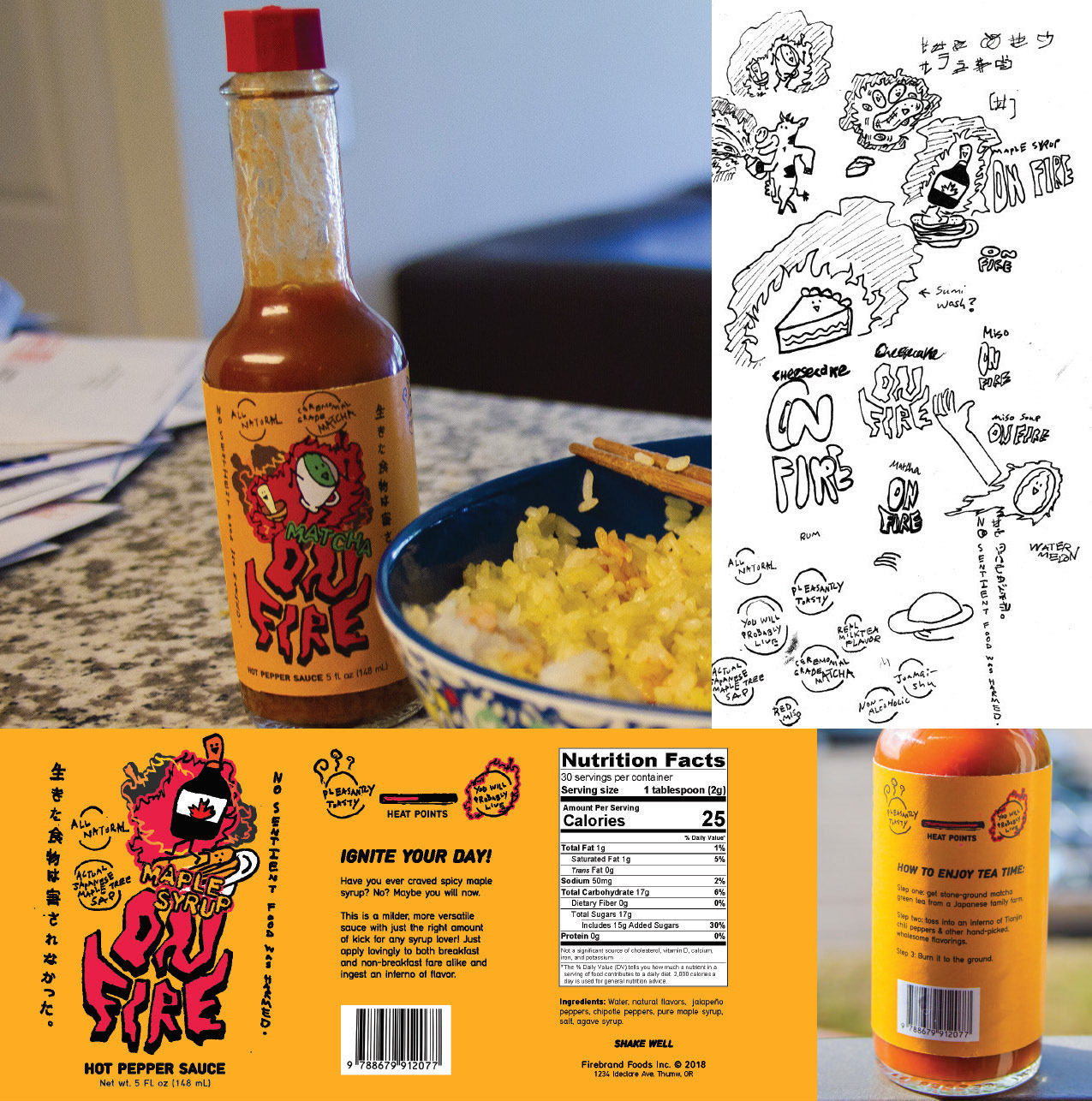 Japanese snack packaging is wonderfully refreshing. The anthropomorphic characters, the bright colors, the embellished-yet-simple approach to typography. I was inspired by Japan's weird Kit-Kat flavors (like matcha or baked potato) and absurd advertising.
I drew, small, simple shapes with liner pen on sketch paper and scanned at a super high resolution (600dpi I believe), facilitating accurately-traced vector versions of the characters with a rough paper texture to it. Some influence was taken from graffiti lettering, an art form I've been fascinated with since early high school. The shadowed, thick borders often resemble the way Japanese packaging emphasizes the product name. 
I wanted to create a versatile brand system with a connotative balance between "novelty" & "artisan" that makes people look twice at the shelf. Inspired by Japan but made in Oregon. 
Shout outs to Earl Newman's screen printing for inspiring the gradient outlined flame.